Sneak Attack Happenings !
Moderated by Lord Gamma, The Warlock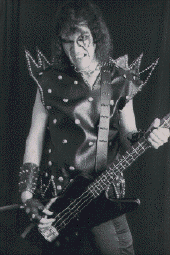 Covid struck, but, we're Still Here (updated: 6/24/21): First Update since 1 1/2 years ago!
Having survived our big and Successful LA Reunion, we had planned a gig in the NYC area in 2020. However, you know what happened. We are reaching a position where we might just be able to resume that Plan! Stay posted, my updates will now be much more frequent....hopefully ;)
Pix have been added to the Gallery from the LA Whiskey Show. Here's the link: New LA 2019 Reunion Pix !!!
Here's a link to the 2019 LA Reunion show vids on YouTube:
https://www.youtube.com/watch?v=a4TwQ-X3A5M&list=LL769aJnSQZWE9AFo5N7Z_iw&index=5 Warlock/Downtown Warriors
https://www.youtube.com/watch?v=-kClTaqu1ug&list=LL769aJnSQZWE9AFo5N7Z_iw&index=2 On the Run
Here's the link for a YouTube video of The Warlock Live from the July 2018 Minneapolis show
Last, but, not least....the classic Chelsea NYC show in 1998 featuring a live Backstreet Romance, our single:
Please contact me directly concerning purchasing this domain name. Use the 'Bat' link below...and, it will not be Cheap!
Check out my Dad's page, now open to the public: Nick Sr. Says...
Site by GammaWeb
-Til' next time, Ve Rock!
LG
Order the new CD reissue of "Crush Them All!!!"
Please click the above player to listen to The Hungry Eye (C) 1986
---
---
Sneak Attack Chelsea sessions, NYC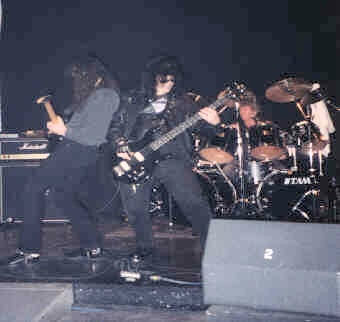 There's more pictures in the Sneak Attack (Hungry Eye) Gallery
---
Member Pages:
Nick Gamma's Web of Darkness
DeFreaze Guitar Dungeon
Other Cool Stuff -Nick Gamma's New York Bar Reviews (No longer informational)
Powered by GammaWeb Site Design
Copyright 1998-2020