Sneak Attack Happenings !
Moderated by Lord Gamma, The Warlock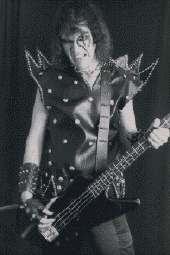 Other stuff of Note (updated: 3/3/19): The Crush Them All !!! Reunion of Sneak Attack show did, in fact happen after 20 years. It was amazing. Now, Chapter III of the Reunion Saga.....IN LA !!!
Mark your September calendars/devices for Saturday, September 21. Sneak Attack, -The Power Trio of Nick Gamma (The Emperor), Jeff Hanzal (De Freaze), and Sandy Morison (De Blast) will be back again. Location of the show being negotiated and I will return to advise. Likely to be in Hollywood. Also, a new tune has been written....the first one since the late 80's.
Until then....Rock On !!!
Here's the link for a YouTube video of The Warlock Live from the July 2019 show
AAAaaaannndddd.....you can still buy Sneak Attack tunes on CDBABY.com. Here's a link: https://store.cdbaby.com/cd/sneakattack
Please contact me directly concerning purchasing this domain name. Use the 'Bat' link below...and, it will not be Cheap!
Check out my Dad's page, now open to the public: Nick Sr. Says...
Nick Gamma's New York Bar Reviews - Find out where I drink and why I drink there. I've been to a lot of bars, so, why not. Don't miss The Harry Canyon Page. See what Harry thinks about what's goin' on in NYC!?
Site by GammaWeb
-Til' next time, Ve Rock!
LG
Order the new CD reissue of "Crush Them All!!!"
---
---
Sneak Attack Chelsea sessions, NYC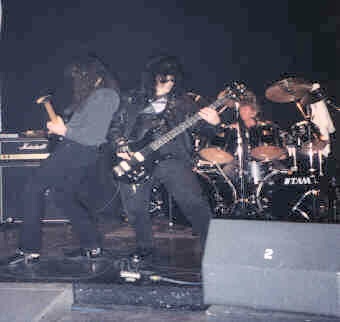 There's more pictures in the Sneak Attack (Hungry Eye) Gallery
---
Member Pages:
Nick Gamma's Web of Darkness
DeFreaze Guitar Dungeon
Other Cool Stuff -Nick Gamma's New York Bar Reviews
Powered by GammaWeb Site Design
™ SNEAK ATTACK