Sneak Attack Happenings !
Moderated by Lord Gamma, The Warlock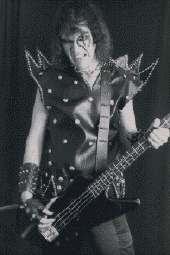 Other stuff of Note (updated: 1/31/20): Welcome to the new Decade....crazy. Just an update:
The Crush Them All !!! LA Reunion of Sneak Attack exploded Friday Sept 20 at the Whiskey a Go Go. It was amazing and the crowd was great....some even coming from thousands of miles away! Thanks for all who attended and cheered us on. We broke out our new tune: HorseShoes and Hand Grenades !!! (C) 2019. The crowd response was great. We actually only rehearsed it together 2 times in total. All of the prep was done with us being 3000 miles apart using old and new technology. After the show, we partied at the Rainbow Bar and Grill....Just like old times!
Next show is expected to be in Late Summer/Early Fall and we're targeting my turf, the New York City area....Let's see what we can come up with. Until then....Rock On !!!
Pix have been added to the Gallery from the LA Whiskey Show. Here's the link: New LA 2019 Reunion Pix !!!
Here's a link to the 2019 LA Reunion show vids on YouTube:
https://www.youtube.com/watch?v=a4TwQ-X3A5M&list=LL769aJnSQZWE9AFo5N7Z_iw&index=5 Warlock/Downtown Warriors
https://www.youtube.com/watch?v=-kClTaqu1ug&list=LL769aJnSQZWE9AFo5N7Z_iw&index=2 On the Run
Here's the link for a YouTube video of The Warlock Live from the July 2018 Minneapolis show
Last, but, not least....the classic Chelsea NYC show in 1998 featuring a live Backstreet Romance, our single:
Please contact me directly concerning purchasing this domain name. Use the 'Bat' link below...and, it will not be Cheap!
Check out my Dad's page, now open to the public: Nick Sr. Says...
Site by GammaWeb
-Til' next time, Ve Rock!
LG
Order the new CD reissue of "Crush Them All!!!"
Please click the above player to listen to The Hungry Eye (C) 1986
---
---
Sneak Attack Chelsea sessions, NYC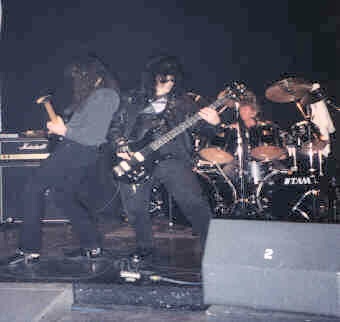 There's more pictures in the Sneak Attack (Hungry Eye) Gallery
---
Member Pages:
Nick Gamma's Web of Darkness
DeFreaze Guitar Dungeon
Other Cool Stuff -Nick Gamma's New York Bar Reviews (No longer informational)
Powered by GammaWeb Site Design
Copyright 1998-2020